How to Join
Any boy or girl in grades K-12 may become a member of the Boys & Girls Clubs of North County. An application form must be completed and signed by the parent or legal guardian. A membership fee of $30 per year is required. The membership year is from July 1st-June 30th. Scholarships are available.
Due to Covid-19, our application process has changed. Until we are notified by the county, the program at Ingold Clubhouse is not currently open for registrations. We are, however, accepting priority enrollments for the ASES program. Please call our office at (760) 728-5871 if you have any questions.
We require all members to present their Boys & Girls Clubs of North County membership card at the front counter in order to be admitted into the Clubhouse.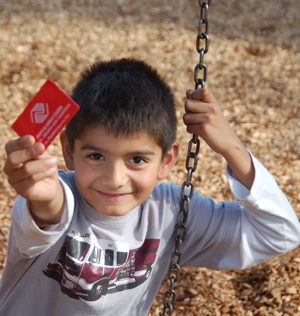 Ingold Clubhouse
Each child may visit the Ingold Club once before becoming a member.
ASES School-based Sites
This program has limited space and fills up very quickly.
Rules and Regulations
In order for all the members to be safe and enjoy their extra opportunities to learn, certain rules are necessary. These rules have been developed as guidelines for having positive experience in the program.
Parents/guardians must make arrangement for members to be picked up by an authorized person everyday by 6:00pm (unless they have signed a permission to walk home on the Enrollment Form). The "Sign-Out Authorization Form" provides a place for parents/guardians to list other persons who are authorized to pick up the child.
The school rules are in effect at all times at the Boys & Girls Clubs. Members whose behavior warrants will be disciplined by the program staff and the regular school administration.
Respectful, polite behavior is encouraged at all times. Foul or abusive language, verbal or physical threats or abuse of others will not be tolerated. The progressive discipline plan outlined in the "Discipline Policy" will be followed as needed.
Members must stay in areas where staff are present. Members must never leave the site without permission or knowledge of the program staff.
Please leave personal items and toys at home. Staff will not be responsible for lost or stolen items. Donations of board games, etc., on the other hand will be happily accepted.
Members will be asked to help clean up their spills and messes. Everyone will help keep the program area/Club looking neat and clean.
Field trips and special programs are a privilege. Members who do not cooperate with staff members may lose that privilege until they prove that they can follow rules and be trusted to behave safely and courteously.
It is very important for members to obey the adult staff at all times. Failure to do so may result in suspension or expulsion from the program.